A Hell of a Campaign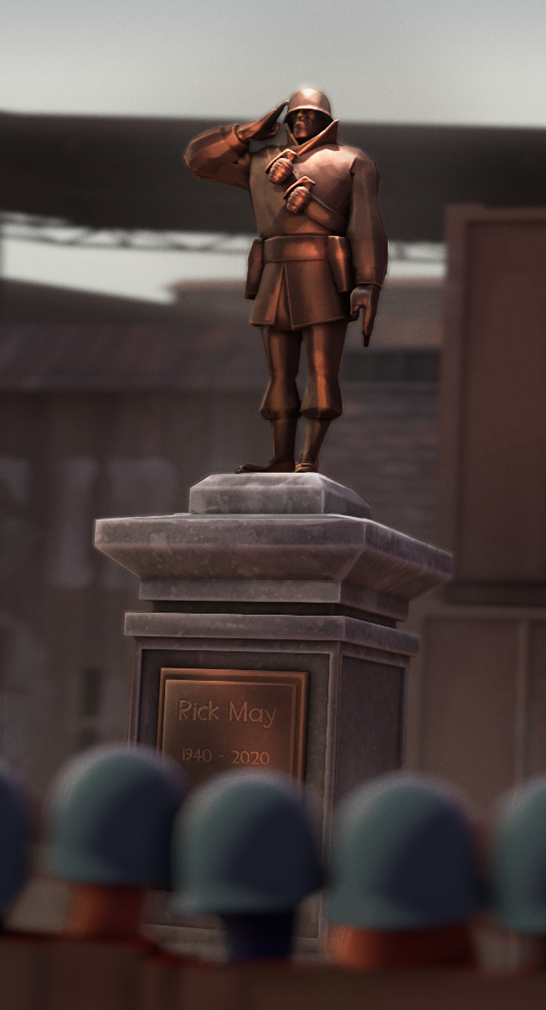 Rick May, the inimitable voice of the Soldier for thirteen years, many shorts and countless updates, passed away this April at age 79. We were lucky enough to work with Rick many times in the studio over the past decade. A quick-witted and kind-hearted collaborator, Rick endowed the character with a trademark bellow and bootfulls of idiotic charm. The Soldier wouldn't be the Soldier without him.
We are honoring Rick during the month of May with an in-game Soldier statue that will play some of Rick's signature lines. He will be missed by the Team Fortress dev team and community, and remembered for the indelible character he helped bring to life for so many years.
http://www.teamfortress.com/post.php?id=61081