The 72-Hour Jam 2019 Showcase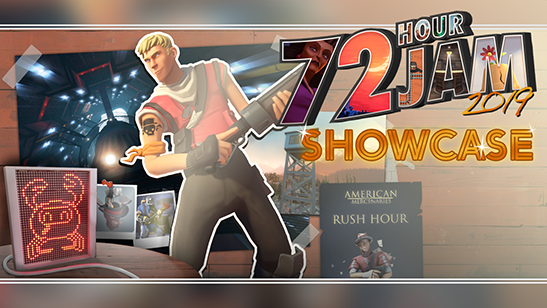 Earlier this month, the TF2 creative community wrapped on another annual creation jam - and now, you can check out the showcase of all the finished works! All made in the timeframe of 72 hours, this year's jam brought in 387 entries and raised over $6,500 for The Trevor Project!
You can check out the Showcase thread HERE! For those looking to donate - cash donations have been extended until August 27th! Want to get involved next year or just looking to get into the thriving content creation community? Join the TF2Maps Discord!
http://www.teamfortress.com/post.php?id=53655