RGL.gg Traditional Sixes Season 6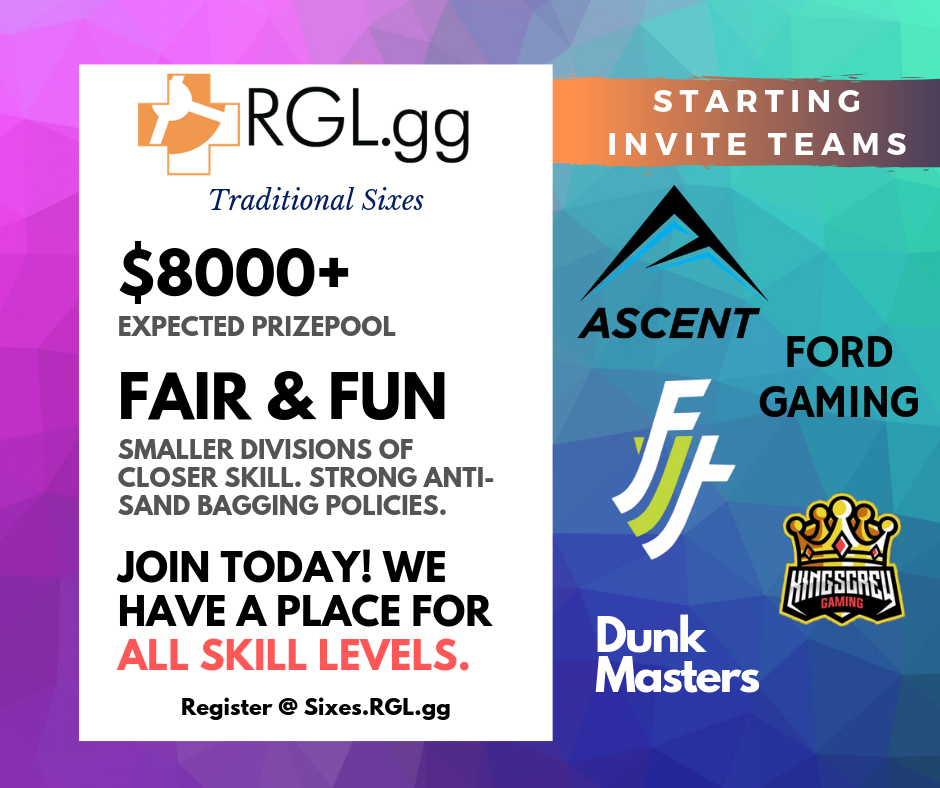 The largest competitive League in North America is about to get a bit bigger. The longest running format in competitive TF2 history will have a new home this Summer. RGL.gg is starting up a traditional 6v6 on July 23rd. We are happy to announce that we are expecting a prize pool of $8,000 and already have a starting Invite team list of Froyotech, Ascent, Ford Gaming, Kings Crew, Dunk Masters, and more...
But don't worry, you don't have to play against Froyotech. We are expecting to have 5-6 divisions based on skill. So everyone can play in a match which is fair and competitive. Doesn't matter if you're brand new to competitive TF2 or a seasoned veteran. Everyone has a place in our league!
For players who are playing in our Open division (players who are newer to comp), that division is completely free to play! For all of the divisions above, they all will have a prize pool with a reasonable division entry fee. You can find more information about that on our registration page. Open will play once a week on Wednesday nights and most other divisions will play twice a week on Tuesdays and Thursdays.
If you need help finding a team, go to our registration page and click on the tab "Need help finding a team?" for information on how to find a team to play with.
Don't miss out up signing up for the first season of RGL.gg Traditional Sixes - Register Now @ Sixes.RGL.gg.
League Links

http://www.teamfortress.com/post.php?id=51729