Ready Up: Competitive Team Fortress 2 film premiere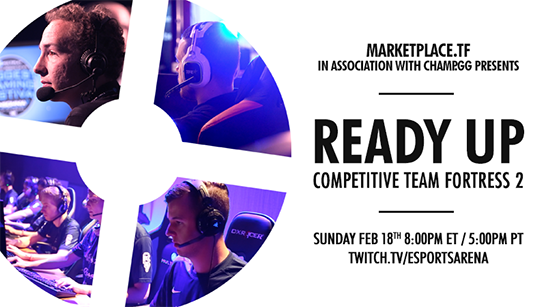 Ready Up: Competitive Team Fortress 2 is a film produced by Marketplace.tf about the competitive Team Fortress 2 esports scene, a scene that has thrived continuously on the community's support. From pro players and viewers, to casters and producers, as well programmers and designers, the film explores a look into the creation of competitive 6v6 over the past 10 years.
The film will be premiering on February 18th 8:00PM ET / 5:00PM PT, live at ESA Rewind II before the Invite Grand Finals at Esports Arena in Santa Ana, CA. Additionally, you can tune into ESA's Twitch channel.
http://www.teamfortress.com/post.php?id=37181